OUR COMMITMENT TO HEALTH AND SAFETY
Our primary objective is the health and safety of our clients and employees. We have an excellent health and safety record, achieved through high standards of training, supervision, management and a very effective Safety Management System enhanced by our certification to ISO 9001/15.
Scaffold is erected by CSCS trained scaffolders in compliance with all safety regulations.
All employees hold a valid SOLAS Safe pass as well as in house certification in Working at Height and Scaffolding based Manual Handling training. Specialist training such as Confined Space and MEWP certification is outsourced.
All scaffolds are inspected according to Code of Practice requirements.
All Martin Scaffolding equipment is purchased to BS standard or better. All our equipment will be of good clean quality and branded with the Martin Scaffolding colour.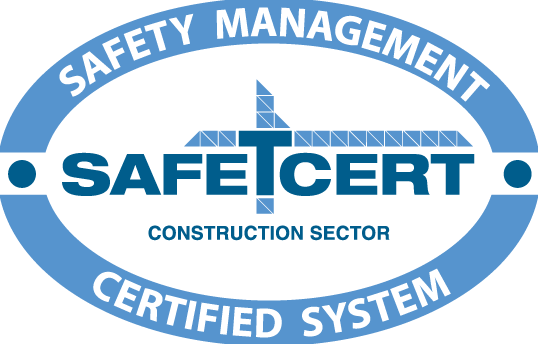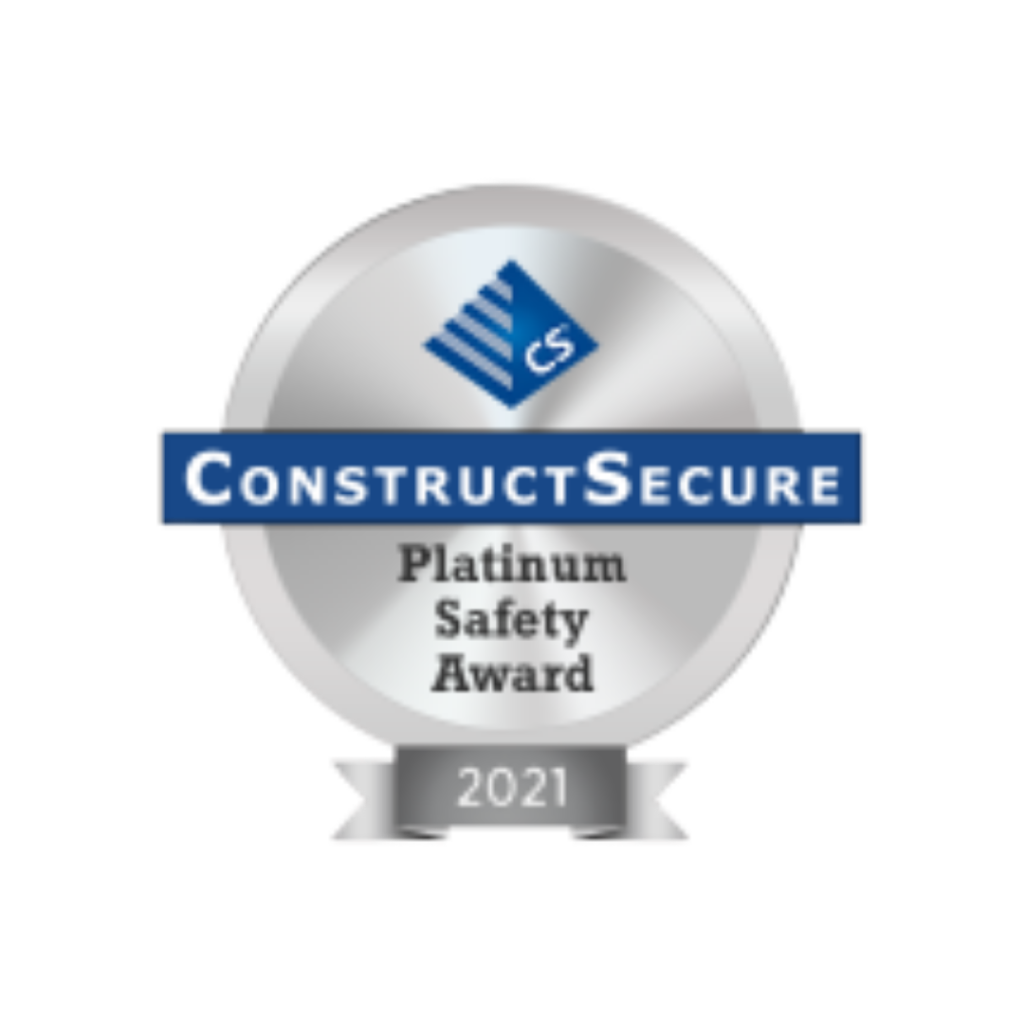 ISO 9001/15 – Martin Scaffolding achieved ISO9001/15 Quality standard in 2018, becoming the first and only Scaffolding Company in Ireland to do so.
Safe T Cert –  Martin Scaffolding first achieved Safe T cert Construction Standard in 2008 and for the last 12 years have achieved Grade A in the standard, demonstrating the Companies commitment towards the Health and Safety and welfare of all.
Smart Scaffolder – Smart Scaffolder is our electronic scaffold management system enabling Martin Scaffolding to produce electronic copies of GA3'S, Handover certificates and Scaffold Register.  Martin Scaffolding worked with the developers ( CADs) to ensure the software is compliant with Irish Legislation becoming the first Scaffold Company in Ireland to use this software.
Martin Scaffolding Ltd has received the Platinum Safety Award. This award is presented to companies that register a safety score 95% or greater in the Safety Assessment Program administered by ConstructSecure.
"Platinum status is not easily achieved. Martin Scaffolding Ltd has demonstrated a remarkable commitment to implementing safety management systems resulting in exceptionally low incident rates,"  Garrett Burke, CEO of ConstructSecure.
We pride ourselves in our health and safety record. To date almost 500,000 man hours have been worked without any serious incident. We are also the recipient of numerous safety awards including the Safe-T-Cert, a Construction Industry Federation award recently received.
MERCK SHARP & DOHME
For our contribution in the achievement of 250,000 construction hours with no OSHA recordable incidents.
ESB International
Safety and quality on the Aghada unit 1 overhaul
Project Management Pfizers
KILO project safe contractor
GSK
One million man-hours lost time accident-free
John Sisk & Son LTD
CENTOCOR BIOLOGICSON participating in achieving 1,000,000 accident free hours on Centocor project Ringaskiddy
Pfizer
Safe contractor
Aghada
In recognition of the commitment to safety and quality By Martin Scaffolding On Aghada Unit 1 overhaul ESB international
PM Award
KILO PROJECTSafe contractor Martin Scaffolding Ltd
Eli Lilly IE2b
750,000 work hours LTI free